A Perspective from a KDC Foster Parent: Anne F.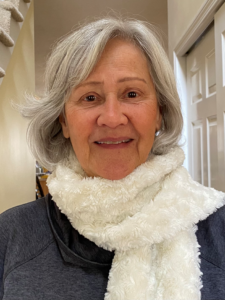 Meet Anne, a participant of the Foster Care and Family Services: Lives In Forward Transition (LIFT) Program. LIFT is a voluntary program for youth ages 16-22. Through LIFT, these young people work intensively on their independent living skills, working with KDC staff members on their goals and next living arrangements as they prepare for transition out of a foster care home. We asked Anne to provide her perspective on what it is like to be a Foster Parent with KDC.
I felt that God placed my desire to foster parent in my heart.  I thought about it for a long time, and I knew I wanted to do it for as long as I possibly could. I started my foster parenting journey in October 2021. KDC made it a really easy process. They opened the floor for questions at any time. I felt very supported through the entire process to become a foster parent. The team is so easy to get along with. While the process can feel overwhelming at times, the support of KDC's Foster Care team made is so much easier.
When I was awaiting my first placement, I felt a lot of emotions. I felt apprehensive and excited at the same time. I think that if I were younger I wouldn't have felt as apprehensive as I did. However, I will say that my excitement outweighed my apprehension by far. I was nervous too, probably most nervous about how it would go living with someone again. I had lived along for so long and I wasn't sure how that transition would look like. But at the end of it all, I was most excited about the possibility of helping someone in life. I wanted to watch them grow and change. I was really excited and I looked forward to my first placement.
KDC did a great job with my placement. I felt that my "kiddo" was the right fit for my home and I was very happy. She really filled a hole in my life. We clicked instantly which made the transition that much easier. I know that not all placements will be this easy and I feel blessed we were able to connect so quickly. I learn so much from her, just as much as I hope she learned from me. After all, I wanted to guide these kids to ensure they transitioned well into the adult life. I truly didn't expect to feel so attached to her so quickly.
It has been amazing watching my "kiddo" thrive and develop independent skills, like cooking, job searching, getting back to school, and learning to advocate for herself. I got so excited when she obtained her first job. It's such a great feeling when she and I work together to get things done and watch her achieve her goals.
I really want to encourage people no matter what age you are to become a foster parent.  I learned that it simply is not something to think of as an "age thing", it is for someone like you and me to give these kids a chance to feel love in life.
---
About Kennedy-Donovan Center
Kennedy-Donovan Center is a 501(c)(3) non-profit human service agency providing a wide range of direct and supportive services to those facing developmental delays, disabilities and other challenges throughout Central and Southeastern Massachusetts. KDC's 336 employees currently serve 7,500 children, adults and families living in 150 communities.
Contact:
Crystal Park
cpark@kdc.org
508-772-1201
Kennedy-Donovan Center
One Commercial Street
Foxboro, MA 02035