A Perspective From Our Staff: Brittany Saulenas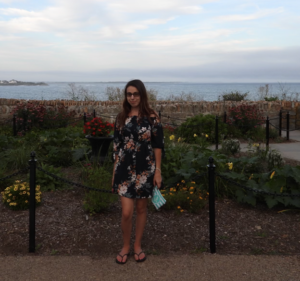 Meet Brittany Saulenas, a KDC Caseworker for the Foster Care & Family Services program. Brittany has worked in the social services field for over 5 years.
A moment that challenged me was when I was offered a school adjustment counselor position recently and I did not want to quit KDC. I was not looking for a new job when this opportunity came to me. I had interned at this school my last semester of graduate school and a couple months after being done with my internship, I was offered a position to work there. This is what I went to school for. When the opportunity came up, I had to make the choice between the school and KDC as it was a very tough choice to make. I ended up accepting the school adjustment counselor position and luckily, I was able to stay at KDC part-time, so I was able to make both jobs work!
A moment I felt proud working in this field is when children get to go to their forever home. It is such a happy moment knowing they are going to a family who is committed to adopting them.
I love working in this field with children and families. I love seeing all the hard work and dedication our foster families are providing to the children in their homes. I love being able to support the children and families.
The best part of my job is being able to learn new things from the children and families we serve. I am grateful for all the opportunities that have come my way and being able to learn new things. I also love being a support for the children we serve.
---
About Kennedy-Donovan Center
Kennedy-Donovan Center is a 501(c)(3) non-profit human service agency providing a wide range of direct and supportive services to those facing developmental delays, disabilities and other challenges throughout Central and Southeastern Massachusetts. KDC's 336 employees currently serve 7,500 children, adults and families living in 150 communities.
Contact:
Crystal Park
cpark@kdc.org
508-772-1201
Kennedy-Donovan Center
One Commercial Street
Foxboro, MA 02035