KDC Celebrates Megan Coupland as New Cape Cod & Islands Early Intervention Director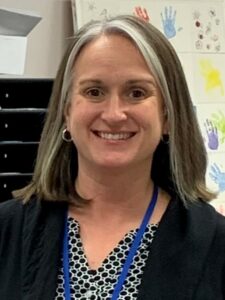 Yarmouth, MA (February 9, 2022) – Kennedy-Donovan Center congratulates Megan Coupland, Cape Cod & Island's new Early Intervention (EI) Program Director! Megan has been with the KDC team for 6 years and is excited to start a new journey leading the Cape Cod & Islands EI team. Her team of 35 providers work diligently to provide quality services to children between ages 0-3 identified with a developmental delay throughout the Cape Cod community. We interviewed Megan to hear from her directly about her experiences at KDC, and what gets her excited to come to work each and every day.
What inspired you to pursue the career you have today?
I worked as an Occupational Therapist for over 20 years and I enjoy being part of the team. At this point in my career, being in a leadership role made sense to me. It was the right time and the right place.
What do you like most about your job?
Celebrating breakthrough moments, like when a child struggling with language is finally able to express "I love you", even if it's through body language like a hug or a kiss. Or when a child reaches a milestone like rolling over, crawling, or walking for the first time. We will often get photos and videos from families because they are so excited to share. Those are exciting moments for families, and for me.
What is one of the bigger challenges you face at your job?
The geography of the program. We are spread out over a pretty great distance, including the two islands (Nantucket and Martha's Vineyard). It can be difficult for the families that live on the outer Cape and on the islands to access services for their children. We are one of the few services they actually have access to, so it's certainly challenging for those families.
What's a piece of advice you would like to give to someone who just joined the team?
I would tell anybody new they should feel proud for the work that they do. Always remember we're here to help individuals and families every day!
What's your secret talent or a fun fact about you?
I come from a family of artists. I've done everything from painting to jewelry making, to fiber art, and most recently over the past few years I've gotten into fine art photography.
Any binge-worthy shows you're watching or any good reads you recommend?
Love on the Spectrum on Netflix. One of my favorite reads is called Diving Bell and the Butterfly. It's a true story about a man who learns how to communicate with the help of a speech pathologist after suffering a stroke.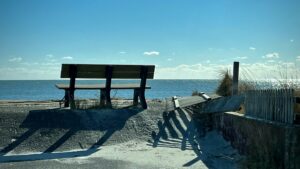 What's the next place on your travel bucket list?
I really want to visit Hawaii. That was our dream for our 10th wedding anniversary this past November. It's on hold now due to the pandemic.
If you had to eat one meal every day for the rest of your life, what would it be?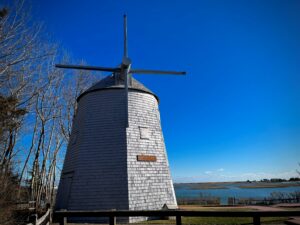 Definitely pizza.
What's one thing – industry-related or not – you learned in the last month?
Although I have travelled throughout a lot of the Cape area, I haven't spent much time in Yarmouth, where I'm located now. I recently took the time to drive around to gain my bearings and visited the sites. I even took some pictures!
---
About Kennedy-Donovan Center
Kennedy-Donovan Center is a 501(c)(3) non-profit human service agency providing a wide range of direct and supportive services to those facing developmental delays, disabilities and other challenges throughout Central and Southeastern Massachusetts. KDC's 336 employees currently serve 7,500 children, adults and families living in 150 communities.
Contact:
Crystal Park
cpark@kdc.org
508-772-1201
Kennedy-Donovan Center
One Commercial Street
Foxboro, MA 02035