Events
Swing Fore the Kids Golf Tournament 2019
On Monday, June 24, KDC & Atlas Innovative Services will host The 16th Annual Swing Fore the Kids Golf Tournament to benefit Kennedy-Donovan Center's Greater Plymouth Early Intervention Program at the prestigious Plymouth Country Club, in Plymouth, MA.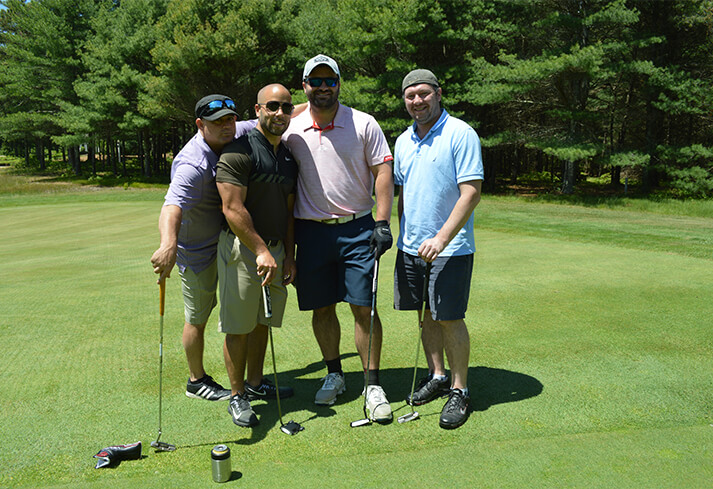 Monday, June 24, 2019
221 Warren Ave,
Plymouth, MA 02360
10:30 am – 4:30 pm
10:30 am- Registration
12:00 pm – Tee Time
*4:30 pm – Cocktail & Dinner Hour
* approximate time, based on rate of play
GOLF OPTIONS
Includes golf, cocktail reception and dinner
KDC Family Rate – $175
Single Golfer – $200
Additional Golf Package Options Available
To register for golf, please click here.
SPONSORSHIP OPPORTUNITIES
To view all sponsorship opportunities, please click here.
QUESTIONS? For more information please contact Sue Homan at swingforethekids@kdc.org or at 508-747-2012 x 6888
ABOUT THE ORGANIZATION
Kennedy-Donovan Center is a Massachusetts based 501(c)(3) human service organization serving over 10,000 individuals and families in 160 towns across southeast and central Massachusetts and northeast Connecticut. We have grown tremendously, now serving over 50% of the Commonwealth of Massachusetts, offering a continuum of care for people with developmental delays, disabilities or family challenges to help them reach their potential.
Mission: Kennedy-Donovan Center supports people with developmental delays, disabilities or family challenges to pursue their personal potential and success in the community. We provide a wide range of effective supports to individuals and families through prevention, advocacy and intervention services that are person-centered, innovative, and compassionate.