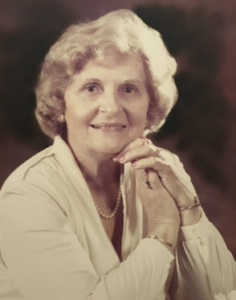 Throughout our history, Kennedy-Donovan Center has delivered life-changing outcomes for children, adults, and families with developmental delays, disabilities, or challenges. KDC offers a unique combination of pioneering data-driven approaches, a wide breadth of family- and community-based services, and a passion for human empowerment.
Our story started with the relationship between families and professional caregivers, and our commitment to this collaboration remains today. KDC originated with the connection between Luella Hennessey Donovan and the family of Joseph Patrick and Rose Kennedy.
Luella joined the Kennedy family in 1936 as a private duty nurse and tended to the needs of the Kennedy children. Rosemary, the eldest daughter, had developmental disabilities and was institutionalized in 1941. When Rose confided to Luella that she wished her daughter could have attended a local school to remain with her family, Luella was inspired to embark on a new career. In 1969, after earning her degree in public health nursing from Boston College at the age of 59, Luella fulfilled her dream: she opened one of the first community-based educational and therapeutic programs for young children.
The program was launched with a three-year grant from the Joseph P. Kennedy Jr. Foundation. In gratitude, Luella named her program the Kennedy Center for Handicapped Children. The Center began serving four children in a borrowed space; Luella was their teacher, and she worked with a physical therapist to serve the children.
Over the years, the Center grew to serve the complex needs of children and adults with developmental disabilities, serving numerous communities and thousands of families throughout Central and Southeastern Massachusetts. In 1987, when Luella retired, the agency was renamed the Kennedy-Donovan Center, in recognition of her own impact for life.