KDC Announces Edith Benisty as New Program Director for Attleboro Early Intervention Program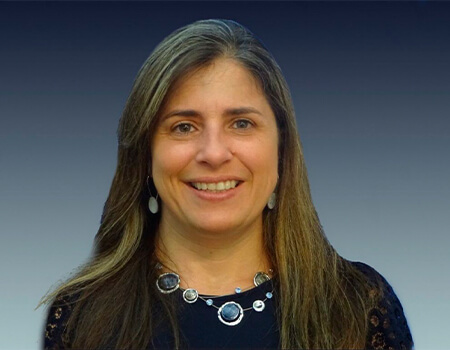 Foxboro, MA – July 24, 2019 – Kennedy-Donovan Center (KDC), a Massachusetts-based nonprofit organization that provides support to people with developmental delays and family challenges, named Edith Benisty as the new program director for their Attleboro Early Intervention Program.
Benisty brings over 25 years' experience to the position, having spent the last 17 years at KDC, including the last 4 as the assistant program director of the Attleboro Early Intervention Program. She succeeds Monica Quinn, who is stepping down as program director after serving in the role for the last 33 years and announced her retirement this spring.
"I am very excited to lead this team of talented clinicians and therapists at the Attleboro Early Intervention Program as we work towards helping children and families live healthy lives," Benisty said. "I have been very fortunate to have Monica as a mentor, as she valued the impact our program has had on the community and most importantly, the bond between parents and their child- and that is an initiative I will continue to set forth."
Benisty is an Occupational Therapist who began her career working in pediatric hospitals and then focused her career path in Early Intervention in 1998. She has since dedicated her practice to specializing in sensory regulation and feeding therapy. She holds an undergraduate degree in Occupational Therapy from McGill University. She began her career at KDC as service coordinator and then took on the role of transition coordinator, which then lead to a leadership position as a clinical supervisor. For the last 4 years, Benisty was the assistant program director and on top of her work in this role, she serves on the Massachusetts Early Intervention Consortium (MEIC) Planning Committee, where she presented for 5 years at their annual conference on "Feeding Picky Eaters".
KDC's Attleboro Early Intervention Program supports over 1,000 children and families in the Greater Attleboro region each year and has earned the standard of "Exceptional Performance" from the Department of Public Health.
---
About Kennedy-Donovan Center
Kennedy-Donovan Center is a 501(c)(3) non-profit human service agency providing a wide range of direct and supportive services to people with developmental delays, disabilities or family challenges throughout eastern and south central Massachusetts, and the northeast corner of Connecticut. KDC serves 160 communities from ten program offices and twelve residences with over 550 employees.
Contact: Amy Chaunt
Kennedy-Donovan Center
achaunt@kdc.org
508-772-1212