Read & Grow Book Campaign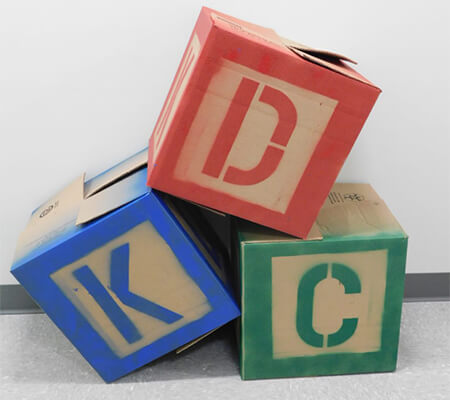 Foxboro, MA – October 16, 2017 – Kennedy-Donovan Center's (KDC) Read & Grow Book Campaign is in full swing in six drop-off locations throughout Massachusetts. We are asking for new or gently used children's books. The Book Campaign is in celebration of National Family Literacy Month in November and all donated books will be distributed to our children in all of our Early Intervention Programs.
Early Intervention is one of our largest programs, with continuous growth yearly. The program services children age birth to 3 years old that have, or are at risk of having developmental disabilities or delays. More than 4,500 children were seen by our staff in the past year and geographically we serve more than 50% of the Commonwealth of Massachusetts and also serve northeast Connecticut.
"Being able to provide every child with a book of their own is an amazing feeling," said Frank Maher, KDC's Vice President of Development & Public Relations. "Hosting a book drive campaign to support our families was a no-brainer and a way for the community to come together and support those who need it most."
The Read & Grow Book Campaign will encourage parents to read with their children and help them become lifelong readers. It's a wonderful way for children and adults to form a greater bond and learn together. The campaign will greatly enhance our Early Intervention program and provide the foundation to get children ready for school. If you are unable to donate a book, please consider making a tax-deductible donation to KDC at www.kdc.org.
Read & Grow Drop Off Locations:
Administrative Office: 1 Commercial Street, Foxboro
Attleboro: 25 Forest Street, Attleboro
Cape Cod Office: 30 Ansel Hallet Road, West Yarmouth
New Bedford: 19 Hawthorn Street, New Bedford
Plymouth: 32 Crescent Street, Kingston
South Central: 486 Worcester Street, Southbridge
---
About Kennedy-Donovan Center
Kennedy-Donovan Center is a 501(c)(3) non-profit human service agency providing a wide range of direct and supportive services to over 10,000 people with developmental delays, disabilities, or family challenges throughout eastern and south central Massachusetts, and the northeast corner of Connecticut. KDC serves 160 communities from ten program offices and sixteen residences with nearly 600 employees.
Contact: Amy Chaunt
Kennedy-Donovan Center
achaunt@kdc.org
508-772-1212