Kennedy-Donovan Center's Early Intervention Program to Host First Annual Family Fun Day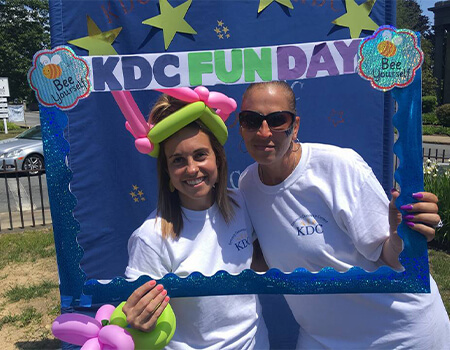 New Bedford, MA- June 7, 2017 – Kennedy-Donovan Center (KDC) invites you to attend the first annual Family Fun Day to benefit KDC's New Bedford Early Intervention Program. The event will be held at KDC's New Bedford Campus on Saturday June 10, 2017 at 385 County Street.
The event is open to the whole family and will include a bounce house, a gardening activity, a karate demonstration, raffles, a selfie station, and much more. All activities are free and families will be able to purchase bake sale goodies at the bake sale, pizza and refreshments. All funds raised will support the New Bedford Early Intervention Program.
"We decided to host the Family Fun Day as a way for the community to come together and enjoy activities, food and fun with their families," said KDC's New Bedford Early Intervention Program Director Laura Farley. "The day is intended for families to mingle with other residents in the community and learn more about the services KDC provides."
Thank you to our participating community resources: Steve Arsenault's Karate, Buttonwood Zoo, Domino's Pizza, New Bedford Fire, New Bedford Library, New Bedford Parks/ Recreation, New Bedford Police, New York Life, PACE, WIC and the YMCA. To learn more about KennedyDonovan Center or to make a donation, visit www.kdc.org.
What: KDC's New Bedford Early Intervention Program's First Annual Family Fun Day
When: Saturday, June 10, 2017 from 11:00am – 2:00pm
Where: 389 County Street, New Bedford, MA 02740
---
About Kennedy-Donovan Center
Kennedy-Donovan Center is a 501(c)(3) non-profit human service agency providing a wide range of direct and supportive services to over 10,000 people with developmental delays, disabilities, or family challenges throughout eastern and south central Massachusetts, and the northeast corner of Connecticut. KDC serves 160 communities from ten program offices and sixteen residences with nearly 600 employees.
Contact: Amy Chaunt
Kennedy-Donovan Center
achaunt@kdc.org
508-772-1212