KDC Assumes Operations of Early Intervention Program on Cape Cod and Islands
For Cape Cod & Islands Early Intervention families, please contact 508-775-6240 or earlyinterventioncapecodislands@kdc.org for all questions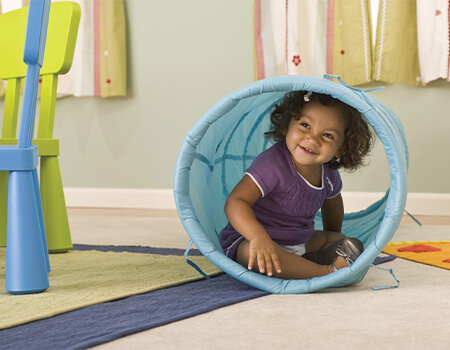 Foxboro, MA – August 29, 2019- Kennedy-Donovan Center (KDC) is a Massachusetts-based nonprofit organization that provides support to people with developmental delays and family challenges. In partnership with the Department of Public Health, KDC will be assuming operations of the Cape Cod & Islands Early Intervention Program in Hyannis as of Monday, September 2, 2019. KDC is expecting a smooth and seamless transition during this process.
KDC's Chief Executive Officer, N. Paul TonThat, said, "We are grateful for the work and legacy of Cape Cod Child Development, Inc. KDC has been a leader in providing quality human services for over 50 years throughout the Commonwealth of Massachusetts, including several programs on Cape Cod, and we look forward to serving the Cape Cod and Islands Community for years to come."
The Cape Cod & Islands Early Intervention Program will join KDC's four other Early Intervention Programs under the direction of KDC's Vice President of Children's & Clinical Services, Courtney Keleher. KDC's Early Intervention Programs support nearly 4,500 children and families each year. KDC will now be the sole provider of Early Intervention services on Cape Cod.
Early Intervention (EI) provides services to young children, birth to 36 months, who have or are at risk for developmental disabilities or delays. EI is the earliest possible mechanism to address delays in a child's development and fostering healthy development in a timely manner is critical to positive long-term outcomes. EI identifies potential problems as it helps parents to access, create, and maintain nurturing environments for their children.
---
About Kennedy-Donovan Center
Kennedy-Donovan Center is a 501(c)(3) non-profit human service agency providing a wide range of direct and supportive services to people with developmental delays, disabilities or family challenges throughout eastern and south central Massachusetts, and the northeast corner of Connecticut. KDC serves 160 communities from ten program offices and twelve residences with over 550 employees.
Contact: Amy Chaunt
Kennedy-Donovan Center
achaunt@kdc.org
508-772-1212