New ABA Autism Services Support Early Intervention Families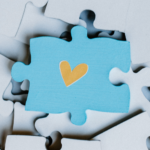 Foxboro, MA (January 20, 2022) – As we kick off 2022, we're thrilled to share a major development in our children's programming! KDC has been awarded 5 new contracts that allow us to expand our ABA Autism Services to children ages 0 to 3. This means that KDC can now offer ABA Autism Services to our existing Early Intervention families with an Autism diagnosis, as well as others with a diagnosis who are not yet a part of the KDC family.
With this expanded programming, KDC is now offering ABA Autism Services at 4 out of 5 of our Early Intervention centers: Attleboro, Cape Cod & Islands, New Bedford, and Greater Plymouth. We also have plans to open a new location in Norwood in 2023.
Since October, the ABA department has grown steadily. Gina Shea, Director of ABA and Clinical Practice shared, "It's been a great ride. We are eagerly looking forward to this collaboration opportunity!"
"Having the EI and ABA team members under the same agency, with the excellent quality of care they provide, is a great advantage to the families we support," expressed Sue Homan, Senior Director of Early Intervention and ABA Autism Services.
The ABA Autism Services team will now work in partnership with EI specialists to provide the best comprehensive services to help children and their families reach their full potential. Their collaborative approach includes personalized supports to promote success in daily life and achieve greater independence.
---
About Kennedy-Donovan Center
Kennedy-Donovan Center is a 501(c)(3) non-profit human service agency providing a wide range of direct and supportive services to those facing developmental delays, disabilities and other challenges throughout Central and Southeastern Massachusetts. KDC's 336 employees currently serve 7,500 children, adults and families living in 150 communities.
Contact:
Crystal Park
cpark@kdc.org
508-772-1201
Kennedy-Donovan Center
One Commercial Street
Foxboro, MA 02035