The Devinney Family: Noah's communication flourished with ABA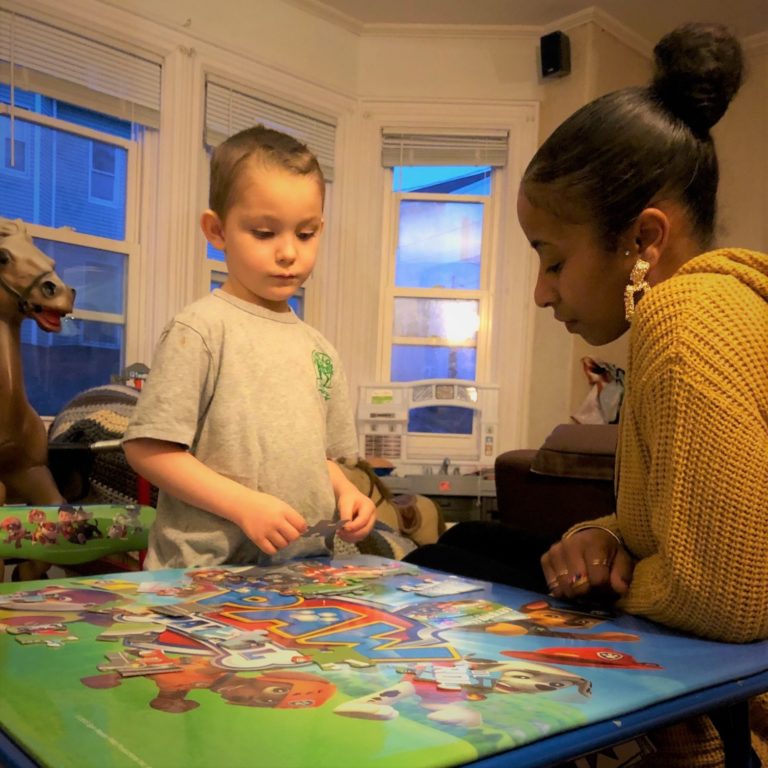 When Noah started in KDC's Applied Behavior Analysis Program (ABA) in 2018, his speech was very limited. His only sentences were about his most basic needs, and he sometimes struggled to convey those, too.
Just a year later, Noah was a much different kindergartner, with many more words and even more skills!
"Noah was diagnosed with Autism Spectrum Disorder at three years old," said Noah's mother, Kasey. "He barely spoke before he met Jessica, his ABA therapist. Now he counts forwards and backwards, and he is saying so many words that I'm losing count!" He absolutely adores Jessica and loves learning from her."
Jessica, works with Noah three nights a week, on improving his social skills. She has helped him drastically increase his ability to communicate his needs and thoughts. That has changed his ability to reach other goals, too. "His teacher looked at his IEP, and then looked back at Noah and said, 'He is not this kid; he is the exact opposite.' Whatever his IEP says he can't do, he actually can do! Noah improves every day while receiving KDC's therapies," said Kasey.
Now Noah's future is brighter than ever. With the assistance of KDC's ABA Program, he sets new goals each week and reaches them.
"Noah has exceeded his communication goals since we've started ABA therapy," said Jessica. "He has learned to use his words to gain access to his needs and wants, and that has decreased his targeted behaviors tremendously! Noah and his family are a pleasure to work with!"