The Dazzi Family: Connecting with other families who understand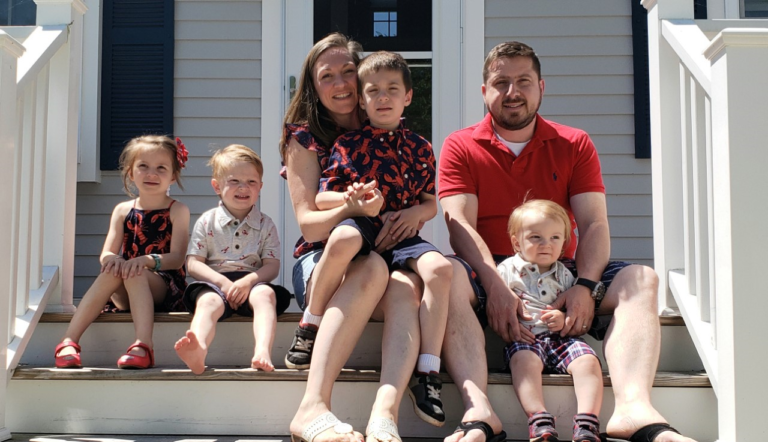 When Kelly Dazzi heard the word autism, she didn't yet understand what that meant for her newly-diagnosed child.
"I remember meeting with our doctor, not knowing how autism would forever impact our lives," said Kelly, whose son Dyllan was diagnosed with autism. "At the time, I was struggling to accept the diagnosis." Nearly a year later, her daughter Jazlynn was also diagnosed with autism.
Kelly felt overwhelmed. But that began to change when Kelly was introduced to KDC's Family Support Program on Cape Cod. Family Support includes comprehensive services, from information and referrals to service navigation to family trainings. Perhaps most importantly for the Dazzi family, Family Support also offers a variety of social and recreational activities for families to participate in, with others in the community whose lives are affected by developmental disabilities.
"Going to these social events through KDC have become a life-changer for our family," said Kelly. "I was so isolated before, because I felt like I always had to explain my child's diagnosis, and I shouldn't have to feel that way. It is so nice to go to these events and not feel judged."
For Kelly's family, it was a great way to connect with other families and form lasting relationships. "Because of these events, I reconnected with one of my neighbors, who happens to run a parent support group through KDC," said Kelly. "Forming these relationships has been so important to me. I know I can go to events through KDC and not feel like I need to explain myself. I can be a part of the community now, and I am no longer isolated."